Blog
Details

Hits: 134
Housing Market Predictions 2023 to 2027….
In the wake of the pandemic, UK house prices have been on a steep upward trajectory. But in recent months, they have steadily dropped in response to inflation and interest rate increases. As the market becomes more volatile, many have begun to speculate whether or not another UK housing market crash is on the horizon.
To get a better understanding it is useful examining UK house price predictions for the next 5 years based on different expert sources. We'll also look at the state of the rental market and whether it's a good time to invest in a rental property.
The current state of the UK housing market
The housing market has slowed due to economic challenges and the fierce surge in house prices since March 2020. Potential homebuyers have paused their plans to wait for a more stable market. Nationwide's data shows that UK house prices have fallen by 1.1% over the past year, which is the first annual decline in nearly 3 years and the lowest level since November 2012. Additionally, February witnessed a drop of 0.5% in house prices, marking the 6th consecutive month of decline. Zoopla reports that sellers are discounting their homes to achieve a sale, with an average reduction of £14,100. This equates to a third of the gains made during the pandemic.
The UK house price predictions for the next 5 years (2023-2027)
The housing market is predicted to slow down due to the expected base rate rise, resulting in high mortgage rates. As a result, fewer buyers can afford homes, leading to a drop in house prices. As such, knowing the predicted base rate and understanding its influence on house prices is essential to know when it's a good time to buy properties.
2023 – 2024
The predicted slowdown in the housing market is mainly due to the expected rise of the base rate in 2023 – 2024. Savills anticipates that the base rate will reach 4% in early 2023 and remain at that level until mid-2024 before decreasing. Capital Economics forecasts that the base rate will reach 5% in 2023 before dropping to 4.25% in 2024.
However, experts agree that high mortgage rates of around 5% will remain standard for the next 2 years. As a result, fewer buyers can afford homes, and house prices will drop. This slowdown in the housing market is also due to sellers' reluctance to sell their properties when prices fall.
Estate agents Savills and Knight Frank predict that house prices will decline by 10% and 5%, respectively, in 2023. Capital Economics forecasts that house prices in Q4 of 2023 will be 8.5% lower than in Q4 of 2022.
Experts have different opinions about how fast house prices will drop. But they all agree that by the end of 2024, house prices will be around 10% lower, erasing half of the gains made by homeowners since the beginning of the pandemic.
According to Savills, if mortgage lenders cut rates next year, house prices will start to recover from the end of 2024 onward.
2025 – 2026
Savills thinks the drop in house prices will only last for a while, unlike after the financial crisis. Suppose mortgage lenders reduce rates in the next year, and the base rate drops from mid-2024 due to falling inflation. In that case, Savills predicts a more significant 7% increase in house prices in 2026. So, the UK housing market crash is unlikely.
2027
The Office for Budget Responsibility (OBR) predicts a property price increase of 3.5% in 2027, while Statista forecasts an average house price growth of 1.7% between 2023 and 2027.
The UK rental market predictions
The UK rental market is undergoing notable transformations, particularly in London and Birmingham. These cities are witnessing a flurry of construction activities, with investors and PBSA ventures focusing on housing projects.
London is experiencing the rise of Build-to-Rent (BTR) developments, offering professionally managed rental properties with a range of amenities. This trend is set to reshape the rental landscape in the city.
In Birmingham, an interesting practice has emerged, with entire houses being rented out to groups of students. Letting agents facilitate this process by listing properties with multiple bedrooms, allowing students to rent the entire house together.
Despite these developments, the rental market has experienced slower demand this year, with student occupancy levels at approximately 60% instead of the usual 95%. Various factors may contribute to this decline, including shifts in student enrollment patterns. However, the market remains dynamic, with ongoing efforts to address housing shortages and cater to specific market segments.
UK-wide rents are expected to increase annually by 3 – 4% between 2023 and 2026. However, there're regional variations, with rental growth in city centres, predicted to be as low as 1% in Edinburgh and Glasgow and as high as 6% in Manchester and London.
The return of students and young professionals after the pandemic has fuelled the rising demand for rental properties, with rental enquiries currently 46% above the 5-year average. However, the supply of rental properties is 38% below the 5-year average, according to Zoopla's Rental Market Report from December 2022. This mismatch between demand and supply is expected to continue, with rental demand predicted to remain high in 2023.
Rising mortgage rates, inflation, and changes in tax and regulations are putting pressure on landlords with buy-to-let portfolios.
Stamp Duty for second homes has gone up, tax relief has been reduced, capital gains tax allowance has been halved several times, and the Renters Reform Bill will put an end to 'no fault' evictions. Local regulations like 90-day rule in London, and mandatory HMO licensing in Birmingham add additional burdens.
Additionally, the house price growth is already slowing, reducing the security on loans. This could make it harder for landlords to repay their mortgages and may increase repossessions. In such a scenario, landlords may choose between selling their properties or raising their rents. According to Hamptons, in 2022, UK landlords sold 35,000 more properties than they purchased.
However, holding onto a property can be a wise decision if you have a solid financial cushion and can manage mortgage payments. This strategy can pay off in the long run as property values tend to appreciate over time. And with the rising demand for rental properties in popular cities like London and Birmingham, you can charge a reasonable rental price and earn a sustainable income.
If you are considering purchasing a buy-to-let property, you must ensure that the property will generate a positive cash flow, even if interest rates rise and housing prices fall.
It's essential to research and carefully consider the location, rental demand, and potential return on investment. You should also be prepared for the responsibilities and challenges of being a landlord, such as finding reliable tenants, dealing with maintenance and repairs, and adhering to legal and financial requirements.
You can take off some load of renting out a house using an online rental platform. On HousingAnywhere, you can manage the entire rental process online, from selecting tenants to setting up monthly payment plans.
Details

Hits: 422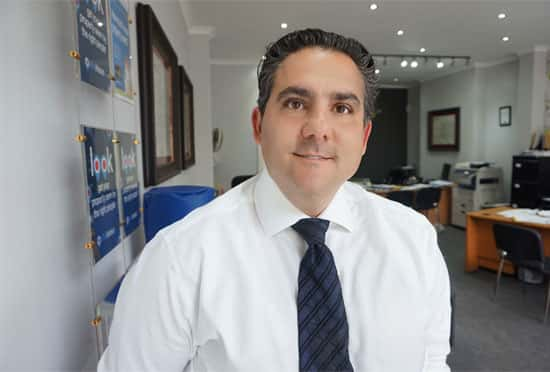 MASSIVE CHANGES FOR LANDLORDS AHEAD! 
This year is looking like another big 12 months of change for London landlords – and we're here to help you through it.
While buy-to-let in London remains a sound investment, being aware of legislative changes is vital.
"Legislation is tightening all the time and staying on top of all the changes can be difficult for London landlords who self-manage," says Jak Kypri of Harpers & Co
"With the increasing cost of living, it's also never been more vital to fully reference and assess tenants and do as much due dilligence as you can – something which can be done through Harpers & Co
This guide outlines all the important changes being made for landlords in 2023, from capital gains tax to ongoing rental reform proposals…
1. Higher buy-to-let rates Ahead
Bank of England interest rates sat below 1% from February 2009 to June 2022.
Sadly, the days of cheap borrowing are over after the Bank increased its base interest rate from 0.1% to 3.5% between December 2021 and January 2023. Inflation levels still remain stubbornly high.
The government's disastrous mini-Budget also caused lenders to rapidly increase mortgage interest rates late in 2022.
According to Moneyfacts, the average two-year fixed rate buy-to-let mortgage increased by almost 1% between October 2022 and November 2022, from 5.57% to 6.6%.
Rates did start to fall at the end of the year and were continuing to do so at the time of writing, while the number of buy-to-let mortgages available was also increasing.
However, London landlords looking to invest or refinance should expect higher buy-to-let mortgage rates than at the same time last year.
2. Landlord licensing in London
Additional and selective licensing schemes have been on the rise in recent years and this could continue in 2023.
In London, however, the borough of Greenwich introduced mandatory licensing for all private landlords in certain wards late in 2022.
Wandsworth borough could follow suit this year.
3. Energy efficiency changes Planned
The current Minimum Energy Efficiency Standard (MEES) in the private rented sector is 'E'.
This means you can't legally let a property with an Energy Performance Certificate (EPC) rating below this.
However, as the government drives to improve energy efficiency, the minimum 'E' rating is set to become 'C' for new tenancies from 2025.
All tenancies would need to hit the required 'C' standard by 2028.
This means if your rental property currently has a rating below 'C', you should start to think about potential improvements this year. This may prove a tall order and possibly not attainable with a government review necessary.
4. The Renters Reform Bill
The Renters Reform Bill has been on the agenda for some time and was initially delayed because of the Covid-19 pandemic.
A whitepaper of the Bill was released in June 2022, but it's still unknown when it will become law.
It could happen in 2023, though, and the Bill heralds one of the biggest private rented sector shake-ups for decades.
Here are the main elements of the Bill you need to be aware of…
The end of section 21 evictions
Under the Renters Reform Bill, section 21 'no fault' evictions would be banned.
This means tenancies will only come to an end when the tenant decides – unless you have grounds for possession under a revised section 8 process.
The Bill proposes to strengthen landlord grounds for possession to balance the lack of section 21, while only deposit protection would need to be proven to use revised section 8 grounds.
No more fixed term tenancies
The Renters Reform Bill would also abolish fixed term tenancies – with all tenancies being periodic from day one.
This is intended to give tenants freedom to give notice at any stage.
Tenant notice periods of longer than two months would also be banned, although if you wish to sell or move into your rental property, you can give your tenant two months' notice under a revised section 8 procedure.
No blanket bans on tenants
Landlords will no longer be able to issue a blanket ban on tenants with children or those on benefits should the Renters Reform Bill become law.
A landlord portal and ombudsman
A Private Renters' Ombudsman would be created under the Renters Reform Bill to help ease pressure on the court system.
Under current rules, all letting agents must be part of a mandatory ombudsman – but for landlords, this is voluntary.
The Bill, however, proposes a single ombudsman for all landlords, with mandatory membership required.
This, the government says, will help to streamline the service for landlords and tenants and reduce confusion caused by multiple schemes.
A landlord property portal would also be introduced as part of the Bill, with all landlords required to register their properties.
5. Rising rents and Growing Rental Demand
With rising interest rates and the cost-of-living squeeze continuing to bite, many first-time buyers have ruled out purchasing in 2023.
This means London rental demand continues to rise and looks unlikely to slow down as we move through the year.
Rents are on the rise, too.
According to Rightmove's Rental Price Tracker, the average London rent rose to £2,343 at the end of the third quarter of 2022.
That equates to an annual rise of 16.1%, while inner London rents were up by 19.3%.
With rents rising and London property prices projected to fall during 2023, there's potential for capital-based landlords to enjoy rental yield increases.
6. Inflationary Pressures
Inflation and cost of living rises have put household budgets under more pressure – including tenants.
As such, 2023 could see an increased risk of tenants falling into rent arrears.
Effective and thorough referencing can help to mitigate this, alongside good property and tenant management and rent guarantee insurance.
7. Tax digitalisation
Mandatory quarterly digital tax returns were due to be introduced in April 2023 for landlords with rental incomes of £50,000 or more.
However, the Making Tax Digital scheme has now been pushed back to 2026.
8. Changes in CGT
From April 2023, the annual capital gains tax-free allowance is reducing.
This means if you plan to sell a rental property after April, you could pay more in capital gains tax.
Until April, the tax-free allowance is £12,300 per person – the amount of 'gain' you can make when you sell an asset that will never be taxed.
From April 6, 2023, however, the tax-free allowance will reduce to £6,000, before reducing further to £3,000 in April 2024.
For London landlords, this could see their capital gains tax liability rise significantly.
I am sure you can gleen from the above that Landlords and this part of the property sector will face challenging times ahead!! Harpers and Co is always available to assist. Call us today on 01322 524425
Details

Hits: 431
FILMING WITH LOCATION, LOCATION LOCATION HARPERS HARPERS HARPERS
Fantastic to meet Kirsty and Phil on set and with Harpers & Co.
Their researchers looking for good quality property chose 2 from our current excellent stock and introduced a lovely young couple to the respective properties in Welling, Kent.
Always Happy to Help, we provided access for filming , edits and shots to assist.
The sun was shining too!!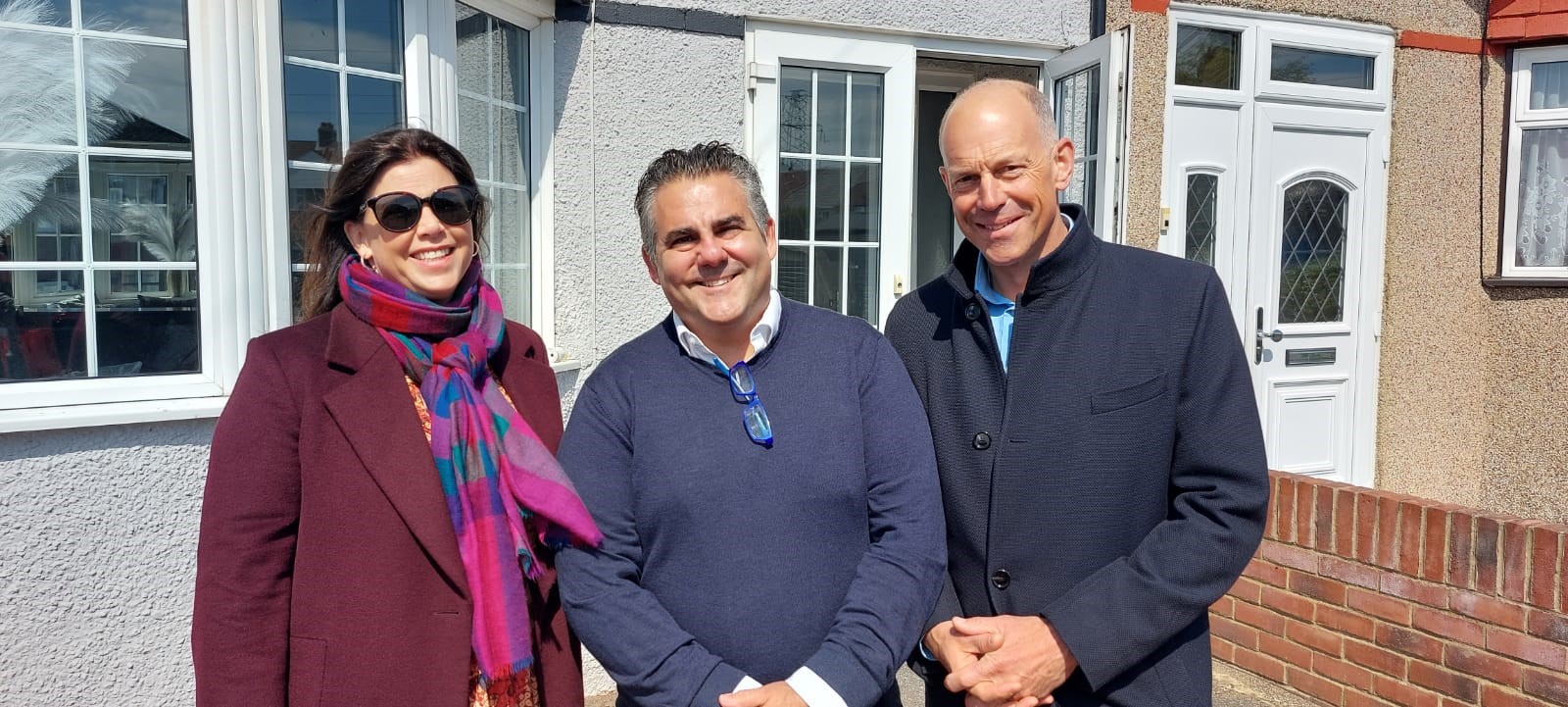 Details

Hits: 407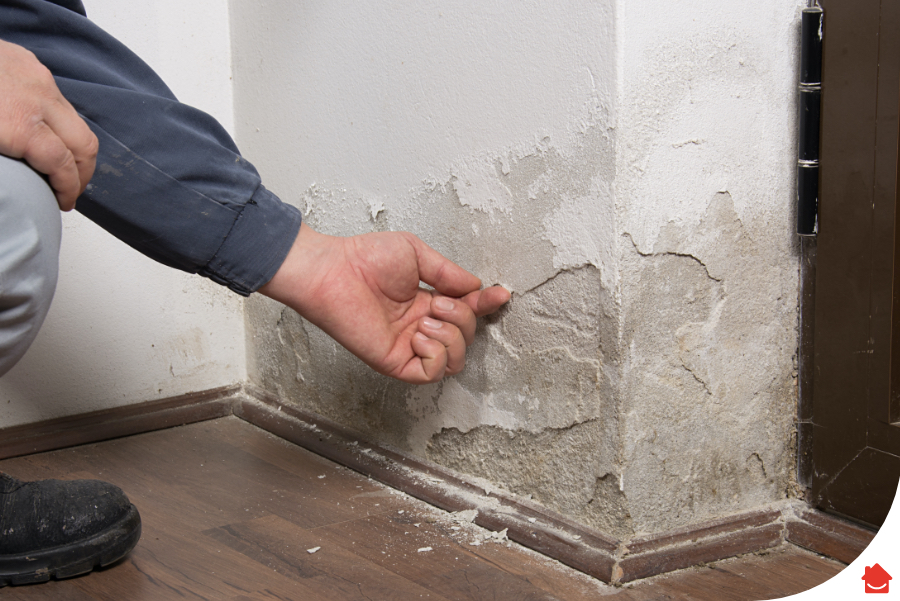 Landlord/Tenant responsibilities: damp, mould and condensation
Damp mould and condensation are very common in rental and private properties and need to be addressed.
Before doing so it is important to understand the causes and remedies and address things in s systematic way.
Much has been written on the above subject, but the below is a summary and helpful guide. How to deal with damp, mould and condensation Autumn and winter especially are the times of year when damp and mould are more likely to occur in rented homes. And as we approach these colder months, it's important to be clear on:
• The signs to look out for
• The potential dangers and consequences of having damp and mould in a property
• Your responsibilities to fix problems and what responsibilities your tenant has
• The preventative measures you can take to avoid damp becoming a problem
The three main types of damp and their causes Rising damp; 1 This is water that comes up from the ground, affecting the bottom part of a property, up to about a metre. It should be picked up by a surveyor when you buy a property and, in most cases, can be fixed by installing a damp-proof course, which should protect the property for about 25-30 years.
Penetrating damp This is either water getting in from the outside (usually through damaged brickwork, failing window seals or roof issues) or an internal leak (e.g. from a damaged water tank or a badly-sealed bath). It's usually easy to get an idea of where the problem is from damp patches on walls or ceilings.
We'd recommend that you have a builder inspect the property, fix the problem and repair any damage.
Condensation
This is often considered as 'damp' but is very different, even though it can still result in mould developing in rented properties. It occurs when warm air collides with cold surfaces or there is too much humidity in a property that can't escape. The problem begins as dampness on windows, walls and ceilings that then runs down the surface and collects in pools, usually on window sills and at the edge of the floor. If it's not dealt with, it turns into mildew (small black spots), which then grow and spread as mould. Condensation is most often caused by one of the following: • The landlord hasn't installed sufficient ventilation • The heating system isn't working properly • The tenant is simply not opening windows or using extractors in kitchens and bathrooms. • The tenant is leaving washing to dry in certain rooms and not opening windows to let the extra moisture out. (This can be a particular problem in HMOs). Ways to reduce condensation There are many things that we do every day that can cause an increase in condensation and ultimately result in damp. • Cover pans when cooking Use the extractor fan in the kitchen when cooking • Avoid drying clothes indoors, especially on radiators
• Open windows, in particular at opposite sides of the property to allow for cross ventilation
• Keep heating on constantly at a low temperature throughout the colder months
• Keep bathroom and kitchen doors shut when showering or cooking
• Don't block air vents or ventilation points
• Store personal effects in storage areas and sheds not against walls blocking vents.
• Open trickle vents and curtains to allow air
These may seem simple but time and time again undertaking the above can dramatically assist the flow of air and reduce and stop damp.
The dangers of potential consequences of not dealing with mould You must ensure that any mould in a property is removed as soon as possible, as it can be harmful to tenants, especially those diagnosed with any kind of lung-related condition (e.g. asthma or even the flu).
The consequences for you as the landlord are fines and, in some cases, even criminal charges. What's much more likely, though, is that a tenant would bring a damp or mould problem to your attention or you it would be picked up on a periodical inspection.
In any case, you've got to deal with it right away.
If you don't: Responsibilities: yours and your tenant's Landlord:
Ensure there is ventilation in rooms where there are high levels of moisture, particularly in kitchens and bathrooms. Where there isn't a window, you should install an extractor fan, ideally linked to the light switch.
• Advise the tenant which rooms might be prone to condensation forming and how to ventilate properly.
• When damp is noticed or reported, even if it's because of something the tenant has done or failed to do, you are responsible for removing mould and fixing the underlying problem. Tenant:
• Keep surfaces free of condensation, e.g. wipe down window frames and sills if water is pooling
• Ventilate rooms where moisture has a tendency to collect, e.g. use extractor fans or open windows in the kitchen and bathroom and anywhere washing is hung to dry
• Report any issues with the condition of the property to the landlord or managing agent Can I charge my tenant for repairing damp issues? If leaks and damp were clearly caused by the tenant's negligence, such as letting a bath overflow or damaging plumbing fittings, then you should be able to either retain the cost from their deposit at the end of the tenancy or ask them to reimburse you sooner. With things like mildew or surface mould, it's harder to prove fault and the cost of removing it may only be relatively low. If the cost is significant, remember that you should be able to claim for accidental or malicious damage, assuming your insurance covers you for that. 4. Preventative measures Because it's your responsibility to make sure the property doesn't suffer damp and mould issues and you're highly likely to have a number of tenants who don't ventilate properly, it's worth considering installing a ventilation system. You can have units fitted that gently and continuously circulate fresh air throughout the property, which should dramatically reduce the likelihood of condensation and mould forming.

Then: • Use specialist anti-mould paint in kitchens and bathrooms, as well as any other room where condensation is particularly likely to form. In an HMO you may want to use it throughout, as tenants tend to dry their washing in their bedrooms and sometimes the hallways as well
• Explain potential condensation issues to your tenant at the start of the tenancy and remind them that they have a responsibility to keep the property in good condition, which means cleaning and ventilating properly
• Provide your tenant with some anti-mould spray, so they can clean off any mildew themselves before it becomes a bigger problem
• Carry out thorough periodic checks, looking for any signs of damp inside and any damage to the outside of the property. We know from experience that tenants don't always alert you to problems, so it's important to make inspections every 6-12 months, as we do, to make sure you pick up any issues early
The above present a variety of reason and ways to address damp, mould and condensation and there are also many contractors and agencies who can offer expert advice and ways of dealing with damp.
Details

Hits: 4111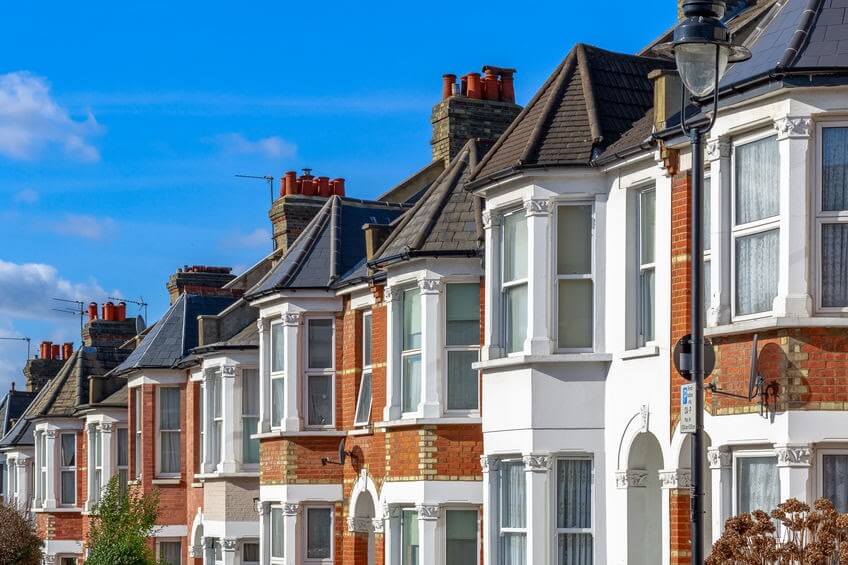 You may have heard of some of the major updates with the government's 2021 budget that was announced recently, especially around housing.
Moving homes during the pandemic had left many people hesitant due to the uncertainty of employment and many other factors. However, Rishi Sunak's 2021 budget announcement has given home buyers a fantastic opportunity to proceed.
One of the government's goals for housing is to turn generation rent into "generation buy". With 1 in 5 UK households living in private rented accommodation - an increase of 10% from 2000 to 2017, it is clear that buying a home has become harder for people.
The measures Rishi Sunak outlined are to help would-be home buyers. This includes the extension to the stamp duty holiday and bringing back 95% mortgages. 
Here at Harpers & Co, we will be breaking down what each of these points mean for those possibly wanting to move home.
Extended stamp duty holiday
The stamp duty holiday was originally introduced in July 2020. It was set up to encourage house moves after the Covid-19 lockdown.
The original deadline for the stamp duty holiday was the 31st of March. However, after months of rumours and campaigns, this has now been extended again.
Until the 30th of June, the first £500,000 spent on a property will be tax-free - producing a saving of up to £15,000. After that, the threshold will drop to £250,000 until the 30th of September. It will then return to its normal level of £125,000. However, first-time buyers have a separate threshold, set at £300,000, and that will come back into play after June.
The extension was announced due to the concerns raised regarding thousands of property purchases that could fall through due to delays in mortgage approvals and conveyancing.
With this announcement, Rishi Sunak stated: "The stamp duty cut has helped hundreds of thousands of people buy a home and supported the economy at a critical time. But due to the sheer volume of transactions we're now seeing, many purchases won't complete in time for March". 
Here at Harpers & Co, we would greatly encourage anyone who is thinking of moving to make the most out of the extended stamp duty holiday. You can give us a call on 01322 524 425 to speak to our friendly, expert team if you would like to find out more about stamp duty and moving home with us. Alternatively, you can book an appointment to see us here. 
95% mortgage scheme
Another significant announcement made by Mr Sunak was the reintroduction of a new mortgage guarantee scheme to help first-time buyers get onto the property ladder. 
This involves the government guaranteeing 95% mortgages. This means mortgage lenders will have the confidence to reinstate the low-deposit deals, which had been withdrawn at the start of the pandemic. 
Home buyers can opt-in for this scheme if they are struggling to save for a higher deposit, providing a greater opportunity for those who cannot raise these funds easily.
The government says that major banks including Barclays, HSBC, Lloyds Bank, NatWest and Santander have all committed to launching 95% deals from April.
Disclaimer: It is important to note, this scheme won't necessarily make properties more affordable to first-time buyers; it will provide the opportunity to borrow more to afford a property. 
Harpers & Co Estate Agents
Here at Harpers & Co, our team can give you expert advice if you are thinking of buying or selling, helping you to make the most out of government schemes based on the situation you are in.
We are fast becoming one of the leading Residential & Commercial Estate Agents in South East London and Bexley and are widely known as the most "proactive" Estate Agents and property consultants in the area. We offer excellent quality and efficient service and are open six days a week from 8:30am to 6:00pm. Harpers & Co are open for business and willing to listen and help our customers. Please get in touch with our friendly team here to see how we can help you find your dream home.